Get Started
Are You Ready To Grow Your Business?
We are excited you have made it to this page! You are just one step away from entering into a deeper relationship with Pro Detailing and growing your business in ways you never thought were possible. We have developed the perfect first step for every detailer. Whether you are thinking about starting a detailing business or have been in business for more than 20 years. Every client we work with goes through an initial on-boarding process. The process helps us get a thorough understanding of you and your business, your goals, your strengths, weaknesses, areas of opportunity, your potential, and quite frankly, whether or not we want to work with you. This isn't for everyone. It is for serious detailers who want to make a career out of detailing and stand out among the competition. What we can promise is tremendous value with this initial consultation and a satisfaction guarantee. Here's what's included:
A thought provoking on-boarding questionnaire
A 30-minute consulting session
A gap analysis identifying key areas of opportunity
Complete the form below to get started and have the initial questionnaire sent to your email address.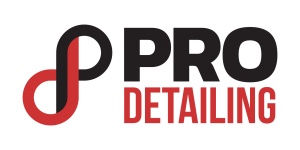 After submitting this form, you will be sent an email to begin the on-boarding questionnaire. Once that is submitted, we begin analyzing your information and schedule a time for your consulting session. If you have any other questions, just ask or start a chat!