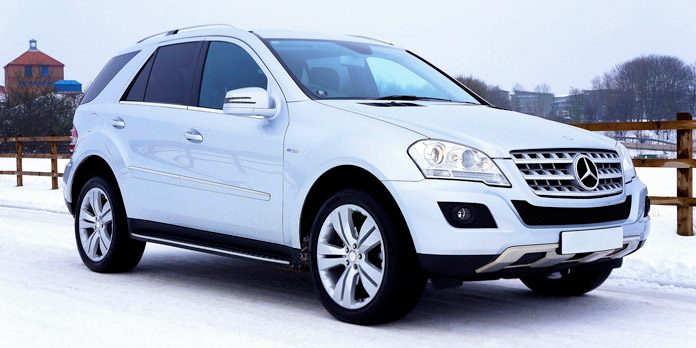 Winter can be a slower time for detailers, but this can be a blessing in disguise for your business. In fact, how you use your time over the winter can have the biggest impact on next year's revenue and growth. Here are just some of the things you should be doing as a detailer during your slower times of the year.
1. Assess Your Financial Situation
How did you do this past year financially? Did you make more or less than you expected? As detailing season winds down, it provides a good opportunity to take a step back and assess how you are doing financially. On the most basic level, here are some financial numbers you should be aware of as a detailer:
Total annual revenue
Total annual expenses (fixed and variable)
Your monthly draw and monthly payroll
Lowest, highest, and average revenue per month
The average revenue per detail
Your effective hourly rate
Annual profits or losses
In addition to these numbers, it's also important to assess how you are doing personally with your accountant and/or financial advisor. Having this information handy will help you make more informed decisions as you consider new equipment, additional hires or a larger working space.
2. Set Measurable, Achievable, and Visible Goals
Half the fun in running a business is competing with yourself year after year. One of the most effective ways to do this is to set goals for you and your team. We encourage you to set your high-level goals first, which may be something like grow revenue by 20% or acquire 100 new clients this year. Then work backward to create monthly goals and create a visual representation of your progress for you and your team to see. We encourage you to get your employees on board with your goals and reward them in some way if you achieve them.
3. Identify Areas That Would Help Improve Efficiency
Some expenses may be tough to swallow but can open up more doors in the long run for you and your business. This could be something as simple as purchasing new equipment, getting a larger space to detail work in, or hiring additional employees. At any given time, you should be planning and saving for expansion in any of these three areas. Buying new tools is an easy example. Maybe you have been running your business without an air compressor but you are considering purchasing one. As you evaluate the decision, you realize it can help with a variety of things.
It can be useful blowing out cracks and crevices during the drying process
You can use it to clear out dust and debris in those hard to reach interior areas
It is an efficient way to blow out your pads to keep them in optimal condition
You can power certain buffers with air compressors
It allows you to run other garage tools that may be beneficial to your detailing business
Clearly identifying how a tool will positively impact your workflow business can help you make a decision to justify the purchase. However, one thing most people overlook is the additional expenses in purchasing new tools. For example, running an air compressor may increase your energy bill and will take up some of your valuable garage space. There are also added expenditures you probably will want such as longer hoses, mounts, and adapters to maximize your purchase. These things shouldn't be overlooked, especially if you run a tight ship and are diligent in keeping your financials, which is how every detailer should operate. The same philosophy applies when looking for larger space or hiring a new employee. We encourage you to thoroughly weigh the pros and cons, identify all the fixed and variable expenses, and clearly identify how your business will benefit both short term and long term.
4. Reassess Your Prices
As you wrap up the calendar year, it can be beneficial to assess your current prices for services. A simple indicator that you can easily increase your prices is if you are booked in advance a majority of the time. We recommend a gradual increase by 10 to 20 percent. You want to feel comfortable asking someone for more money. And unless you are changing what is offered, increasing your prices too much may scare off some of your repeat customers.
If you do this, be ready to confidently discuss the reason for the price increase. And saying you are extremely busy is a viable reason. Other reasons could be you are using better products, investing in better tools, your overhead has increased, etc. Whatever the case may be if you get a prior customer questioning why your prices increased, be ready to have an answer. New customers who question your prices probably aren't your ideal customer. As the status of your clients and cars you work on increases, you'll notice you say no to more customers.
5. Gift Certificates
The holiday season is the perfect time to offer new and existing customers gift certificates. Offering them to existing customers can grow your business if they give them to a friend, co-worker or family member. It can also work as a way to close new customers who are interested in your services but want to wait for better weather. Get creative on how you market and promote your gift certificates. You might not sell a ton, but it's really a win-win for you and your business.
6. Offer Winter Specific Cross-Sells and Upsells
Depending on where you live, the winter time brings new elements to protect against. Salt and other road chemicals that help keep roads clear can be harmful to vehicles exterior and interior. Any easy upsell for interiors approaching the winter season is fabric protection for their carpets. Salt stains near the driver's feet can be an eye-sore, especially on darker carpets.
More durable protection on the exterior can help keep their vehicles protected and looking fresh through the winter are also good upsells. Paint, wheel, and trim coatings are all areas that would benefit from the additional protection. If a customer is hesitant to spend that much with you, consider partial coatings for the areas that would be the most affected by the harsher road conditions.
Pitching glass coatings and wiper fluid designed for the cold weather may also be another area of opportunity. One of the primary concerns with winter driving is visibility. Offering services that make it safer for someone to drive in are usually easy to upsell.
7. Update Your Website
From our experience, many detailers put up a website when they get started and do not revisit it as often as they should. And chances are, you have grown as a detailer over the course of 12-months. Wouldn't you want your website to reflect those changes? Remember, your website is a 24-hour salesperson for you. It can be one of your biggest assets if leveraged correctly. People can find your business at any hour and make a decision on whether or not they want to work with you based on your website.
Here are some things you should consider updating on your website:
Update your photos to reflect the clients you are trying to attract
Update your service offerings and your prices
Add new content showcasing your skills, knowledge, and expertise
Create a promotional video and service videos if you don't have any
Make sure you have a professional photo of you and your workspace
8. Reassess Your Marketing Strategies
How did you get most of your new clients last year? How much money did you spend on marketing? Did it work?
If you can answer these questions, good for you. Leverage the data and insights too make adjustments or double down on what worked. If you don't know the answers to these questions, then your slower time is the perfect opportunity to come up with a new marketing strategy for your business. You should be able to answer these questions with a decent amount of accuracy.
Before you invest any money in advertising, you want to make sure you can accurately track the effectiveness of the advertising. Having Yelp tell you that you have a 38% conversion rate is not what we consider accurate tracking. We have seen many detailers who have gotten burnt by Yelp or other listing sites that claim they can drive new business. This is not what we are talking about. We are primarily talking about Google Ads and paid social campaigns that you fully control and can measure and track.
This is something the experts at Pro Detailing specialize in, so if you are looking to drive new business contact us to see if we are a good fit for your business.
9. Take a Vacation!
Detailing is hard work, and everyone needs a break. Schedule time to get away, even if it is just for a couple of days to disconnect. Your body and mind need rest and this is the perfect way to rejuvenate. Plan your vacation in advance so you have something to look forward to throughout the year. Do your best to not think about work or respond to emails or use technology.
10. Detail Your Own Car
It is comical how often we hear that detailers never have the time to properly detail their own vehicle. Well, here is your time! Use your vehicle as an opportunity to try new products and techniques. Since you have time, be sure to document the detail for content for your website. Ideally, capture some video. But most of all, protect your vehicle the best you can. This way, you can at least give your vehicle a quick wash and interior wipe down to keep it looking sharp. Your vehicle is a reflection of your work and your business. It is a mobile billboard. Carve some time out throughout the year to take care of your vehicles.
How Can We Help?
We are here to help. Whether you want to reassess your website or marketing strategy or just need someone to bounce some ideas off of, contact us today and see how we can work together to make your detailing dreams come true.