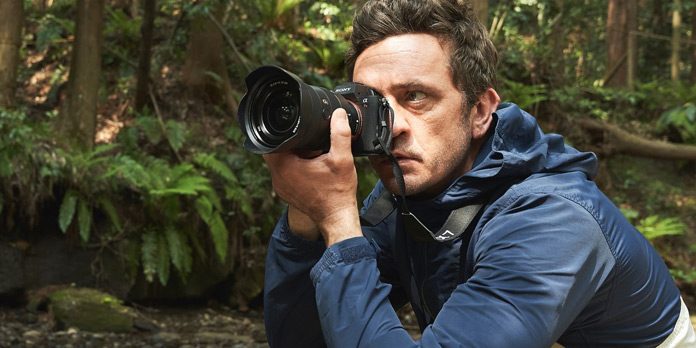 The number one way detailers can show off their talent is by posting photos and videos online. Some detailers use their cell phones to snap pictures, while others will hire a professional for a special project they are working on. No matter where you fall in the spectrum, photography goes hand in hand with professional detailing, there is no way around it. The purpose of this article is to help you maximize your camera equipment purchase. Please note, this article will be updated twice a year to reflect the latest product recommendations. Last updated July 2018.
The Essential Camera Equipment
The first thing you want to grasp is the camera is just one part of the equipment equation. There are many components that you will want to consider when choosing your camera equipment. Everyone will be different and a lot of it depends on your business needs and what is most important to you. This is a quick overview of the things you want to consider when putting together your initial wish list.
Camera body
Lens(es)
Tripods and Stabilizers
Memory card(s)
Memory card reader
Batteries
Lens filter(s)
Carrying case
External microphone (for video)
Lighting
Editing software
Training or courses
Extended warranties
In general, your camera body and lens will count for at least 70% of your budget. So let's get into it, setting your budget should be your first step.
Set Your Budget
Before you go down a rabbit hole investigating camera bodies, lenses, tripods, filters, software, lighting, microphones, gimbals, drones, and other photo and video equipment, set a budget. This will ground you with your spending and help you make a decision faster. Everyone needs to start somewhere. And just like detailing, the equipment only accounts for a fraction of how good your work turn out. So how do you know where to start with setting your budget? It is helpful to start with ranges and then hone in from there based on your needs.
Camera Equipment Under $500
Under $500, we got you covered. At this price point you really have two options:
Get the most out of your cell phone
Purchase a quality point and shoot camera
Maximize Your Cell Phone and Save for a DSLR or Mirrorless Camera
There is nothing wrong with using your cell phone as your primary camera as you are just getting started. Some of the latest cell phones take great photos and videos when the settings are dialed in and you are under proper lighting conditions. If you have a current iPhone or Galaxy product, we would recommend using that as your camera and lens. What you want to invest in is a quality tripod, gimbal or mobile rig for increased stability, which will maximize the results of your phone. Something like the Joby GorillaPod Stand shown below costs less than $40.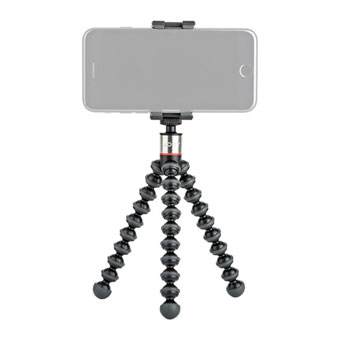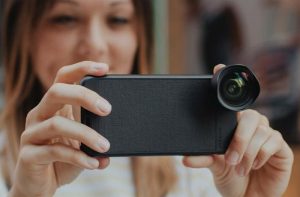 A way you can enhance your phones camera capabilities is to use add-on lenses. This will allow you to get a bit more out of your phone and kick your photos up a notch. If you think you'll invest in a separate camera at some point, this might not be worth the investment. If this does sound interesting to you, check out the Moment line of products.
Purchase a Point and Shoot
If you want a step up from your cell phone and a DSLR or a mirrorless camera is not in your budget, then going with a quality point and shoot with the proper accessories will be the best way to spend your money. Quality point and shoot offer a lot of benefits and flexibility over your cell phone. Some of the key ones to highlight are:
Larger megapixels
Larger sensors
More optical zoom capability
Larger ISO ranges
More accessories are available
Larger memory capabilities
The ability to shoot in RAW format
More control over various settings
Where a cell phone may excel is in some of the video capabilities, the portability factor, and the convenience factor.
What to look for in a point and shoot?
Most of the competing manufacturers in this space have similar features. For spending around $400 on the camera and saving $100 for accessories, you shouldn't settle for less than 20 megapixels, 1080p video at 60fps, RAW image format capabilities. What is going to vary are some of those nice to have features, like built-in WiFi or 4k video recording. Then it boils down to brand preference. If I were purchasing one today, at the time of this update, I'd consider one of these point and shoots:
Camera Equipment Around $1000
Keeping your budget around $1000 definitely opens up more doors. This gets you into the entry level DSLR and mirrorless camera systems. When you get to this point, there are two important decisions to make. What brand to go with? And DSLR or mirrorless?
Choosing the right brand is important because it narrows you in to a certain set of lenses, accessories, and other potential features. As you grow and progress with your photo and video work, it's nice to be able to upgrade the body and not lose the ability to use your lenses and accessories. They do have lens adapters out there, however, I've found it best to stick with your native lens mount. The three main brands in the digital camera space are Canon, Nikon, and Sony.
Sony has paved the way for mirrorless cameras. The main difference between a DSLR camera and mirrorless camera is exactly that. DSLRs utilize a mirror inside the camera body that reflects light coming in to a prism, then into your viewfinder to preview your shot. As you take your shot, the mirror flips up and the light falls onto the image sensor, capturing the image. Mirrorless cameras pass the light right onto the sensor, bypassing the need for the mirror, which generally makes them more compact, faster, and better at shooting video. However, since they haven't been around as long as DSLRs, the amount of lenses and accessories is limited, and carry a higher premium. At Pro Detailing, we use Sony mirrorless cameras, so most of my suggestions here on out will be Sony products. There is nothing wrong with other camera brands, I used to own a Canon 5D mark II, but for my needs, the Sony products offered all the features I was looking for, which are probably the same features you are looking for.
How important is video to you?
This is the primary question you should ask yourself when looking in this range, because depending on how you answer, it can take you down a few different paths. If you decide to go the route of mirrorless and explore Sony cameras, you have two key contenders. The Sony A6300 and the Sony A7.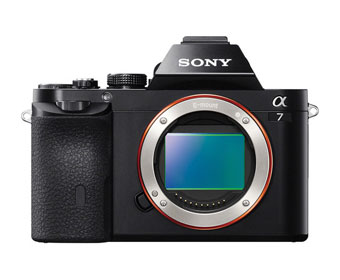 The A7 is Sony's entry level full frame mirrorless camera. Without getting into too much detail, it will likely take better photos for you. The larger sensor allows for more dynamic range, better low light photography, and my favorite, a shallower depth of field (more bokeh). A shallower depth of field helps produce those shots where only a small portion of the image is in focus and the rest is blurred out.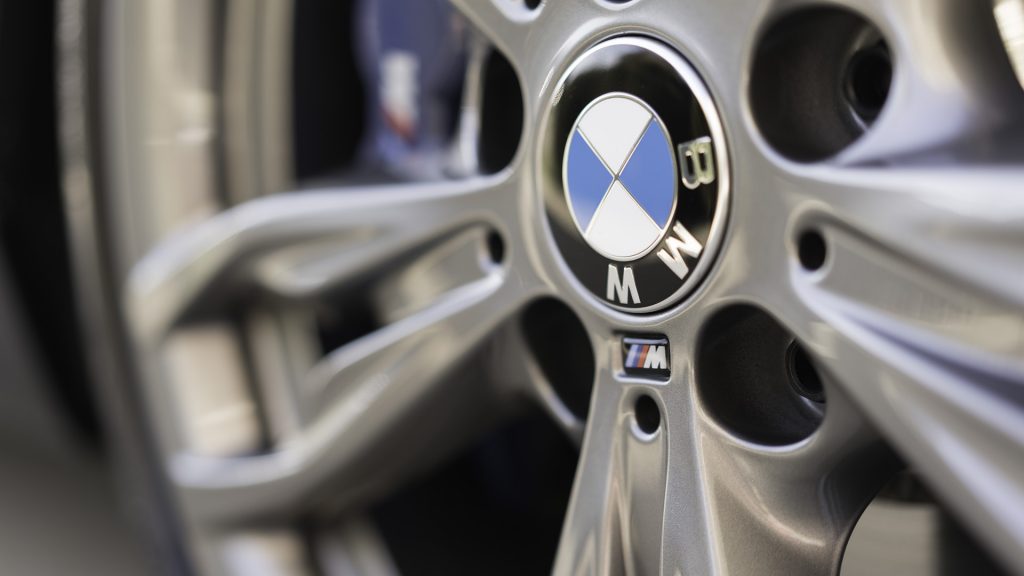 On the other hand, the A6300 has some incredible video capabilities that the A7 does not have. It can shoot at 4k at 30fps, but best of all it shoots at 120fps at 1080p, allowing for those dramatic slow motion video effects without sacrificing any quality. The A7 does not support 4k recording and records at a maximum of 60fps at 1080p, which is still good if video is not going to be your focus.
The A6300 also has an 425 phase-detect points vs the A7's 117 meaning faster and better focusing capabilities on the A6300, which is important for video work. There are some other advanced video features such as S-Log3 and S-Log2 gamma settings, but those wouldn't necessarily pertain to detailers. The A6300 is also more compact, since the sensor is smaller, making it more portable and easier to carry. Both of these options come in close to the $1000 mark, so with accessories you will likely be a little over. At a minimum, be sure to pick up a tripod with your purchase, they are critical to good detailing photos, especially 50/50 shots where you don't want to move the camera.
Adobe Photography Plan
for $9.95 per month. I would also recommend a course or book on digital photography, ideally one specific to your camera to get the most out of it.
Camera Equipment Around $2500
Now you are getting into the fun range where your options open up quite a bit. Your primary decisions will be between a crop and full frame sensor camera, DSLR or mirrorless, and prime lenses or a zoom lens. It's also important to really know what you are getting into at this point, as it will be costly to change brands down the road once you invest this much in equipment. Bottom line, do your research!
At this point, hopefully you have enough context as to what the different options are out there, so I'm going to keep it simple. If you handed me $2500 and said, "George, I trust your decisions, get me setup with everything I need as a detailer. I'm in this for the long haul and understand that video is a key component to my marketing plan, so I want a versatile camera that scales as I scale, but can accomplish everything I need to get going from day 1. I don't have any prior equipment, so I have no ties to any brand. Place my order for me." What would I buy?
I would buy this Sony A7R II kit for $2,596 (at the time I'm writing this), which includes:
Sony a7R II camera body
Vario-Tessar T* FE 24-70mm f/4 OSS Lens
WD 4TB USB 3.0 Portable Hard Drive
Yes, it's a little over budget, what else is new? But in all seriousness, I'd grab a tripod and a 128gb SDXC card to start. In fact, this is very similar to our current setup at Pro Detailing. Right now this is our current gear list:
Then of course the standard memory cards, card readers, cases, filters, Adobe Creative Suite, warranties, online courses, and other accessories to go with it.
Still need help?
Feel free to contact us with any other questions you may have on camera gear and we'll do our best to point you in the right direction. And once you have your new gear, we'd love to hear how it's working out for you and see some of your photos and video.