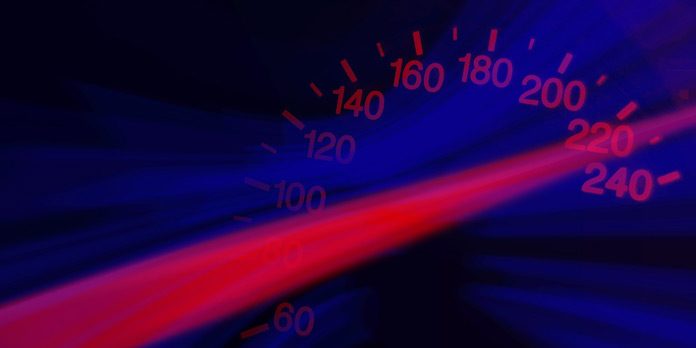 Have you ever waited 10 seconds for a website to load? Me neither.
Your website should work for you, not against you. When a user visits your web page, they expect immediate results. Your content should be fast and accessible to any visitor, regardless of their device or internet connection. You are literally throwing away money if your site is slow and causes visitors to leave. How slow is too slow? Read on to find out. Why else should you care? Google penalizes slow websites!
Don't make a bad first impression
As a detailer, you already know how important first impressions are. When a new customer calls you, you want to put your best foot forward to land the potential work. When a customer comes in to pick up their freshly detailed car, your brand and reputation is on the line. You need to start thinking this way when it comes to every touch point a customer experiences with your detailing business. Your website needs to be up to par with modern web standards, and making your site blazing fast is one of those standards.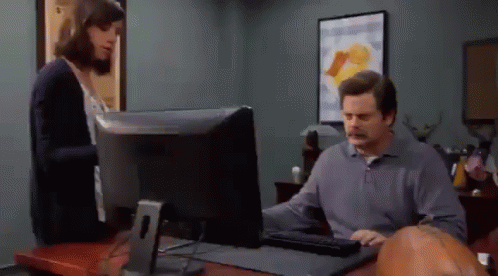 According to Neil Patel, nearly half of web users expect a site to load in 2 seconds or less, and they tend to abandon a site that isn't loaded in 3 seconds. Bottom line: your website should load between 2-3 seconds, period.
Site speed impacts search engine rankings
This may be the key reason to keep your website blazing fast. Google, Bing, Yahoo and other search engines heavily factor in your site speed into their complex ranking algorithms. If you neglect your site speed optimization, don't be surprised when your competitors appear in Google's search results above your listing. We all know how important it is to be in the top of the search engine results. Recent studies show that nearly 92% of web traffic goes to page one of the search results. Why let site speed, something you can control, keep you from page one of the search results?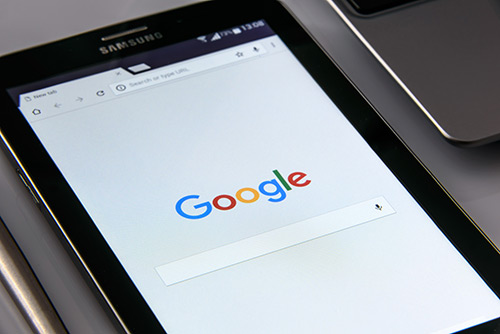 Mobile First Mentality
In today's world, customers browse the internet on their mobile devices at an all-time high. In fact, it is over 50% of all traffic on the internet!. With the majority of customers using mobile devices to browse your website, it's vital that they have a positive experience on their phone if you expect to acquire new clients through your site. Customers are growing impatient, we realize that. When we build detailing websites, we make the mobile experience the priority. Mobile users are converting into paying clients at an exciting rate. If the website is fast and content is easily accessible, mobile users will drive your business into the future. Not to mention, earlier in 2018, Google has rolled out their mobile first indexing.
Speed up your website and crush your competition
When we custom build our clients websites, we leverage industry best practices including the use of CloudFlare, a content delivery network (CDN). CloudFlare has a massive network of servers that stores and deliver the content of your website much faster than any cloud server can deliver on its own. We also leverage Google's web page speed test for each website we build. We ensure Google ranks your web page fast, which will give you a leg up to outranking your competition.
Pro Detailing Case Study
Below is a test that was conducted using Pingdom.com's web page speed test. The first image is a Pro Detailing Client and the second image is that client's local competitor.
A Pro Detailing Client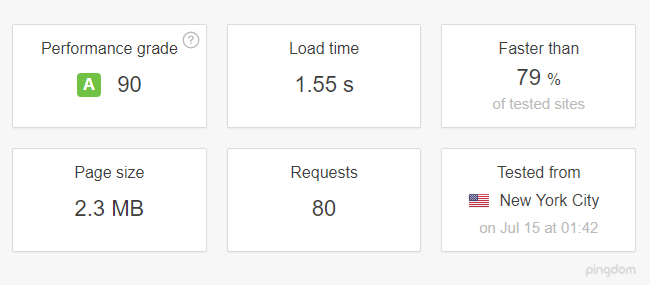 Local Competitor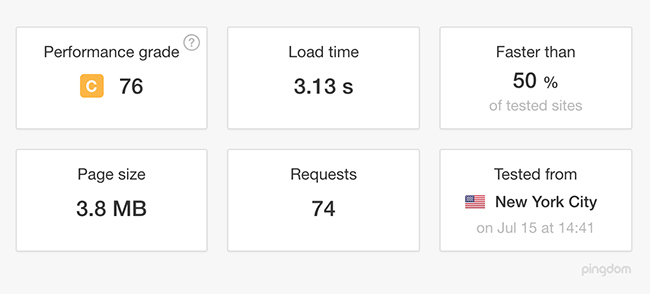 You can see that our clients site loaded in half the time their competitors site loads. And the competitors site is over that 3 second threshold that increases site abandonment.
If you already have a website and are interested in speeding up your website, please don't hesitate to contact us. We offer free site audits to detailers with existing websites. Our site audits will give you a list of items to focus on, starting with low hanging fruit that should have a high impact and return when it comes to optimizing your website.